After 75 years, the New York Knicks have a lot to celebrate. They're two-time champions, current playoff contenders, and their retired numbers include some of the very best to play the game. These accomplishments and the gritty, hard-working attitude of the city itself all act as creative ammunition in their new campaign from Farm League and agency Translation. The 'Shot of the Day' selection received a huge reaction across social media and trades.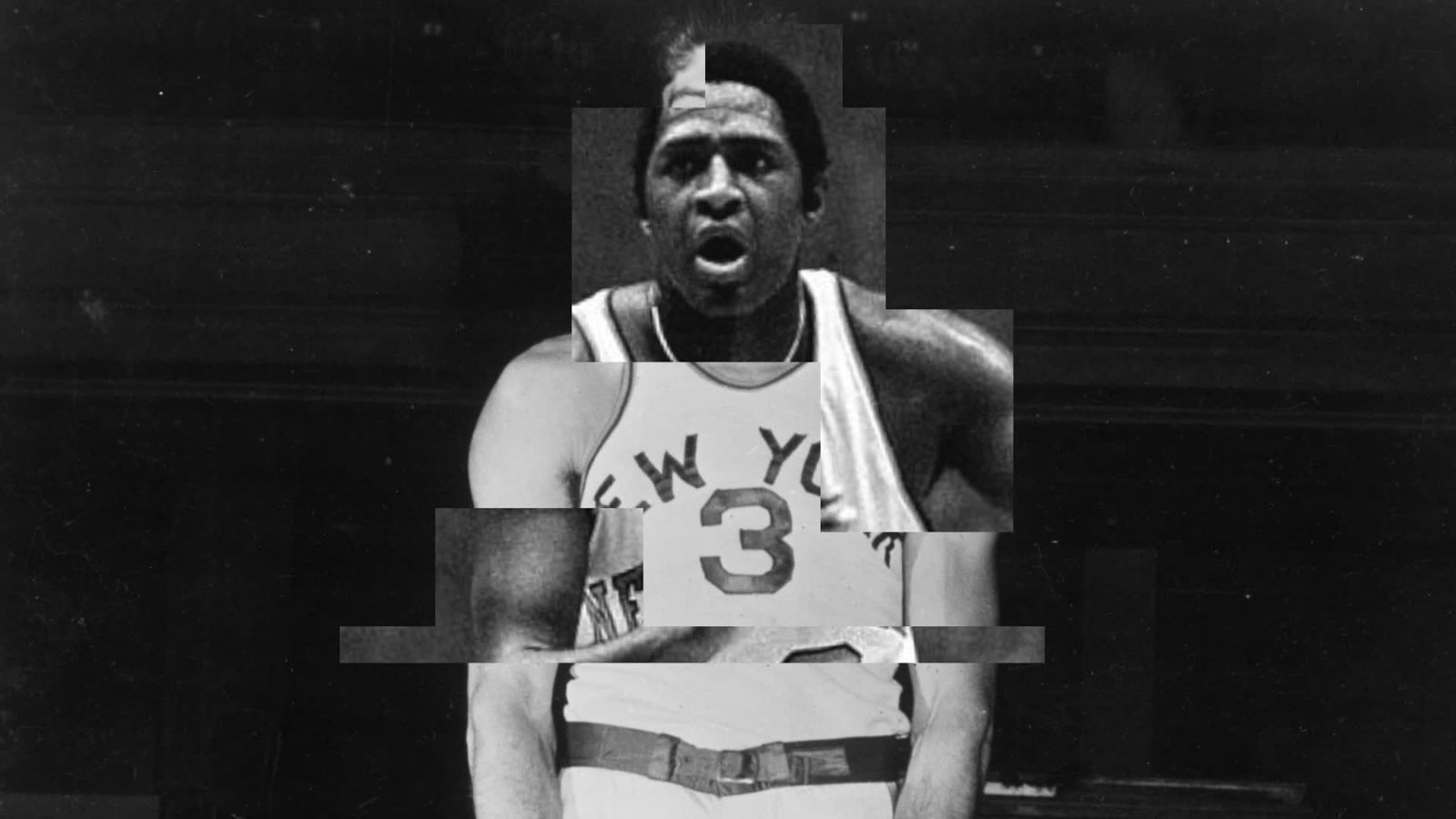 New York Knicks
Built By New York (:60)
The concept for BUILT BY NEW YORK is anchored in the mentality that, "In this city, you get built different." If you want to understand the Knicks, then you have to understand New York City. Helmed by Miko Lim, a director, photographer and mixed media specialist known for his energetic and emotive sports work, the film draws deep parallels between the drive and heart of the team and the city itself. City elements, words, faces, places, textures and bodies mesh together to form shifting portraits and a seamless dialogue spanning the decades.
"New York City is beyond unpredictable, and we wanted to lean into that by shooting serendipitous and erratic scenes. The film needed to feel frenetic and just like the energy of the city at a ground level." - Miko Lim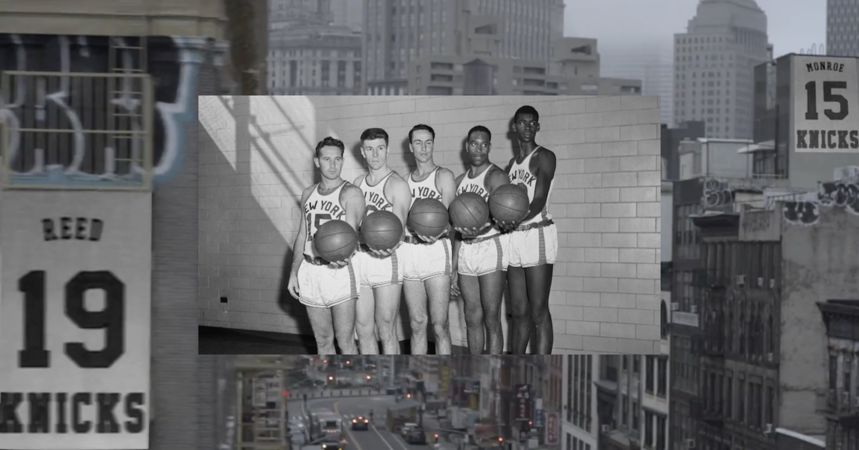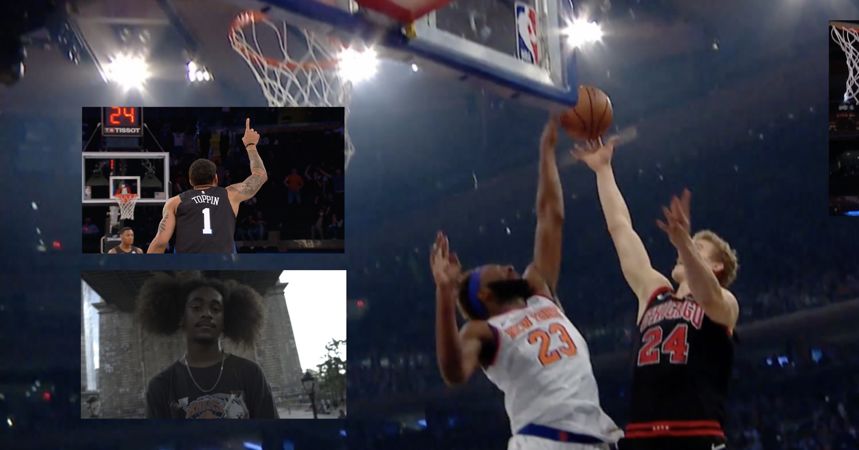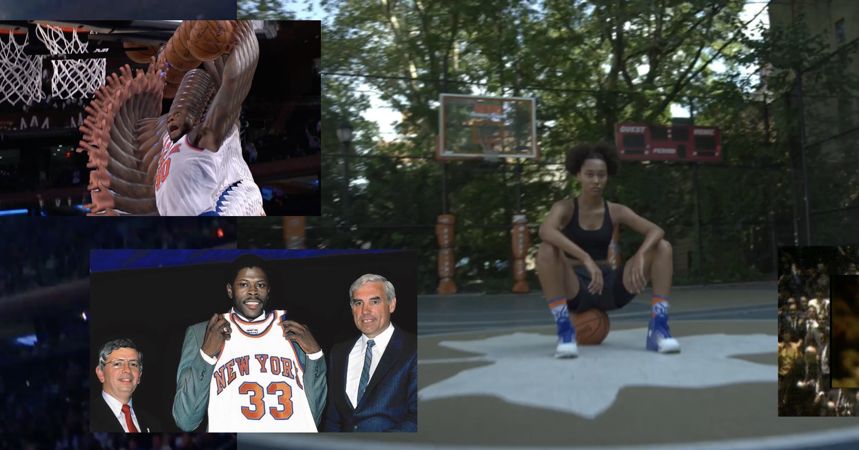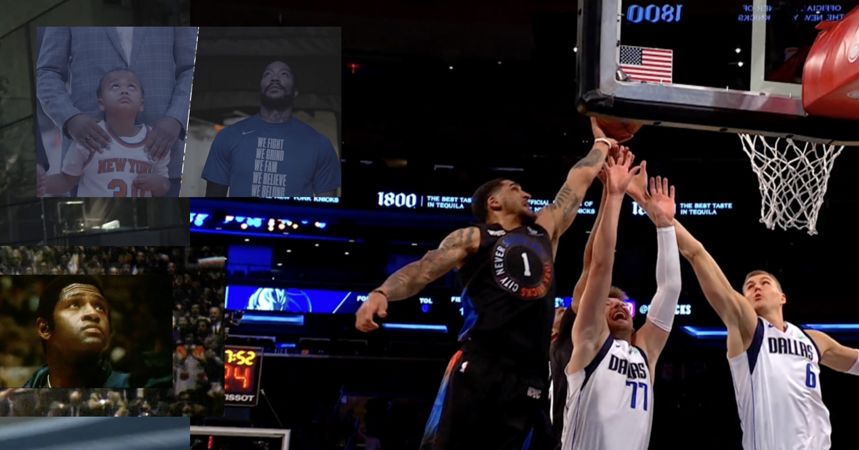 Miko filmed in the streets of New York for two days to capture moments that were as authentic and uncontrived as possible: Real chess matches, real skaters and hoopers, the real residents and fans that keep the city and team going. Showing the diverse fabric of New York was as crucial as nailing the most iconic moments of game footage and highlights. City elements, words, faces, places, textures and bodies mesh together to form shifting portraits and a seamless dialogue spanning the decades.
This film was then put through a rigorous post process coined internally as the 'flash treatment,' which is a stunning mashup of imagery, film, and audio that merges multiple eras of Knicks history into one visual story. These compositions splice together historic content from the Knicks archives with modern film and photography through a flashing, glitching, and collage-style treatment.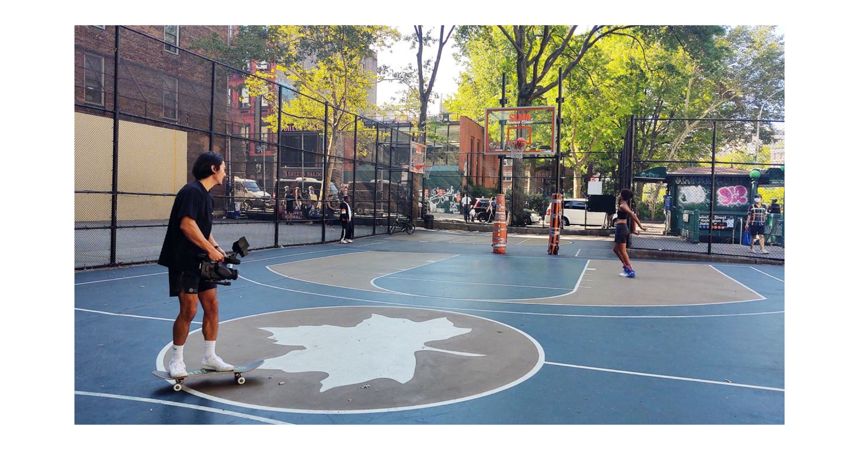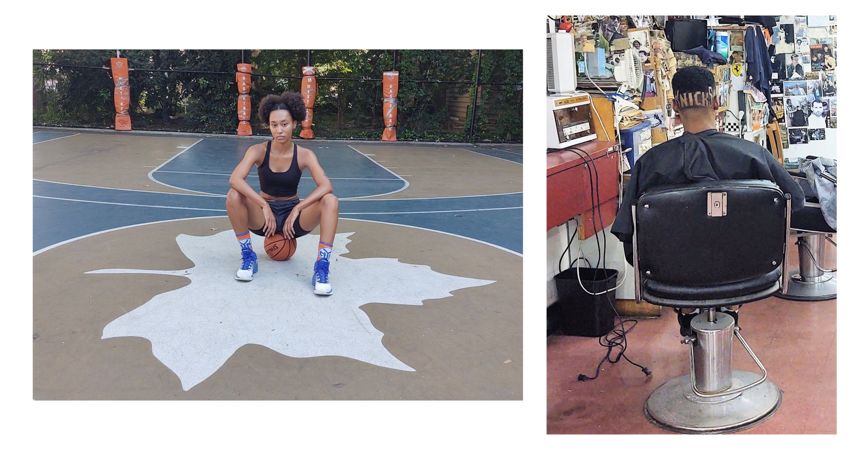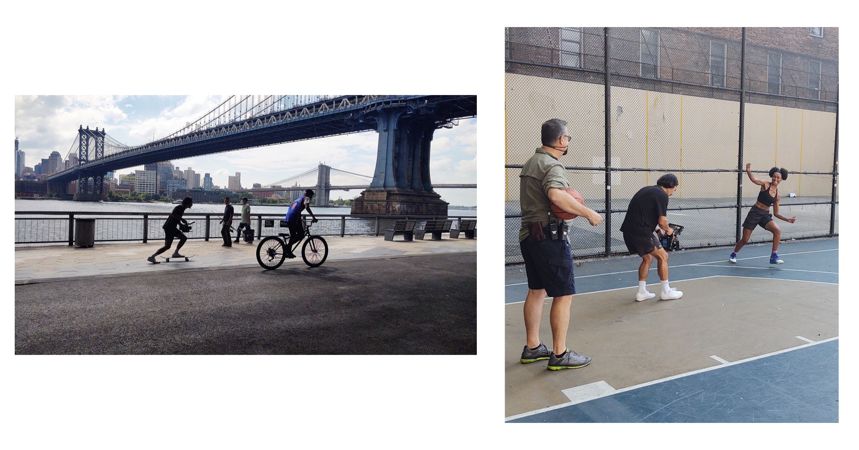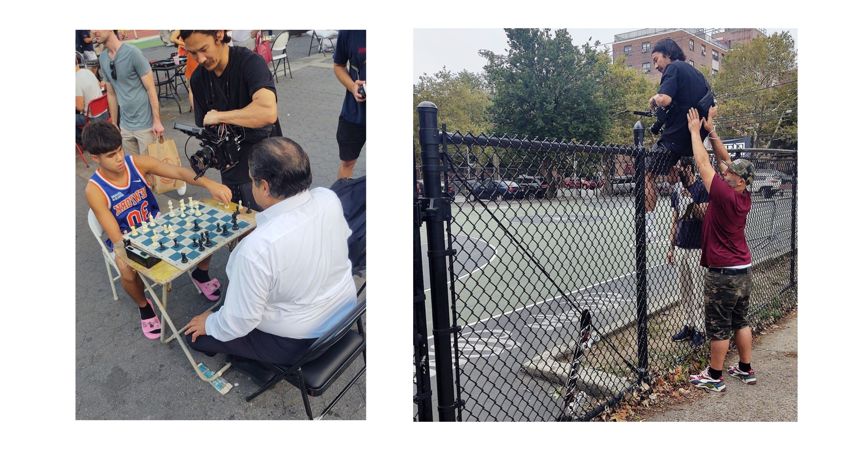 Farm League led the post production process, bringing in visual artist Federico Forlani to craft the 'flash treatment' style over the course of three weeks. The process required diving deep into archival footage of both the team and the city, and then targeting moments that visually aligned with the newly captured footage and recent game highlights.
"What really stands out to me about Federico is his artistic integrity. He believes in motivated effects and avoids gimmicks at all costs. Because Madison Square Garden has stood the test of time, we found so many great match cuts of players in the 60s and 70s like Willis Reed that matched players in the 80s like Bernard King, and then on to Patrick Ewing, and so on to the current team." - Miko Lim
This video is muted – click to turn sound on!